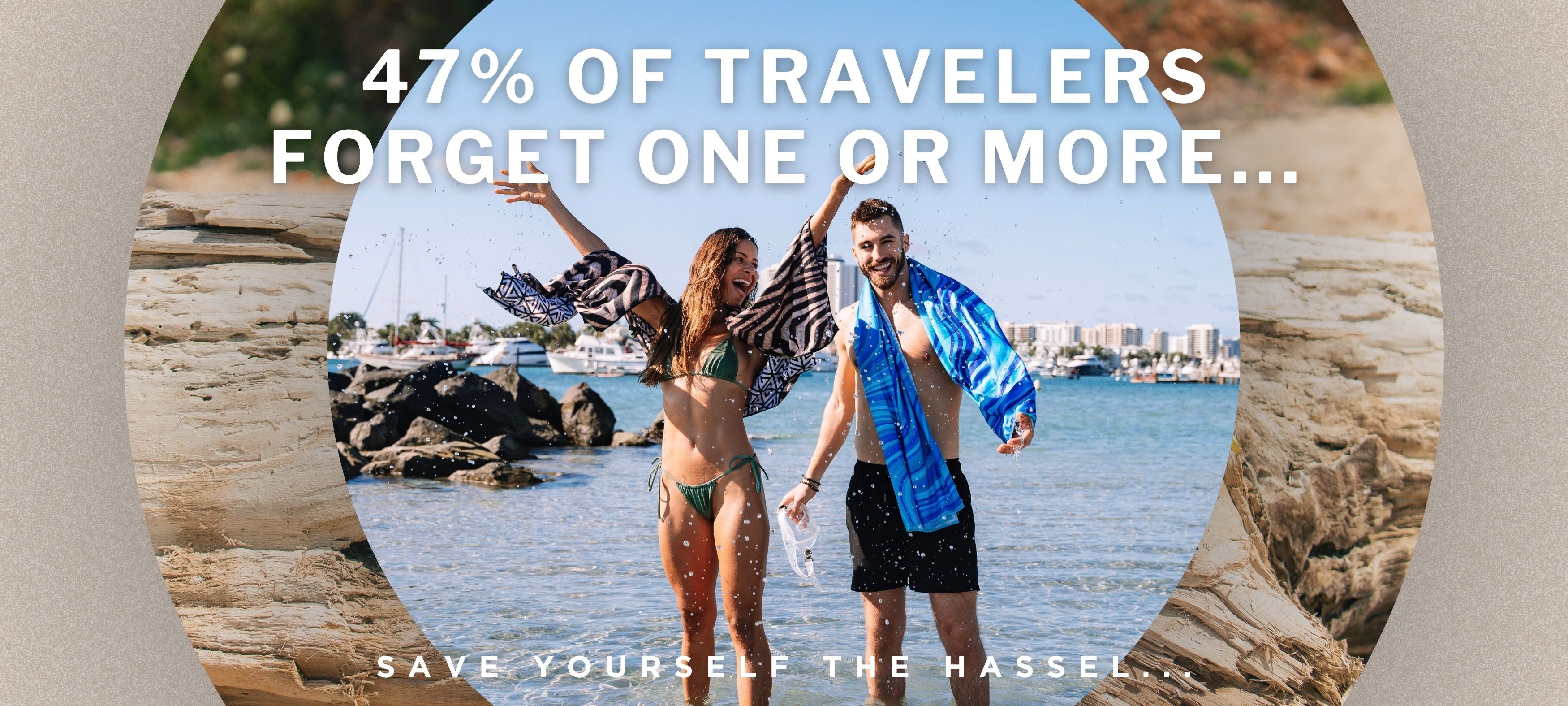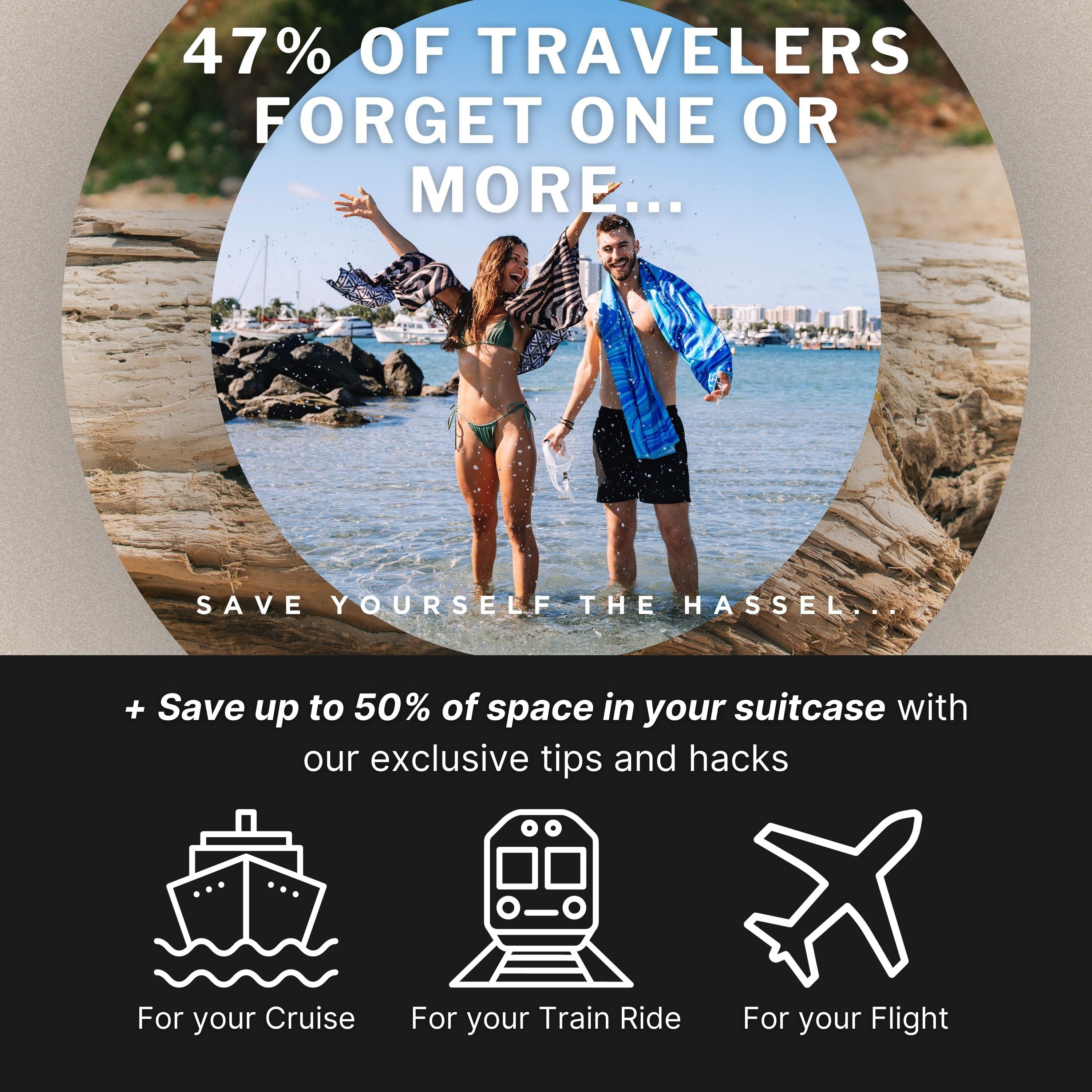 Do you always pack the day before a big trip?
The average person spend 4 hours packing for a one-week trip...
Making packing the #1 most stressful act of traveling.
Don't forget another passport, charger, toothbrush or sooooooo much more!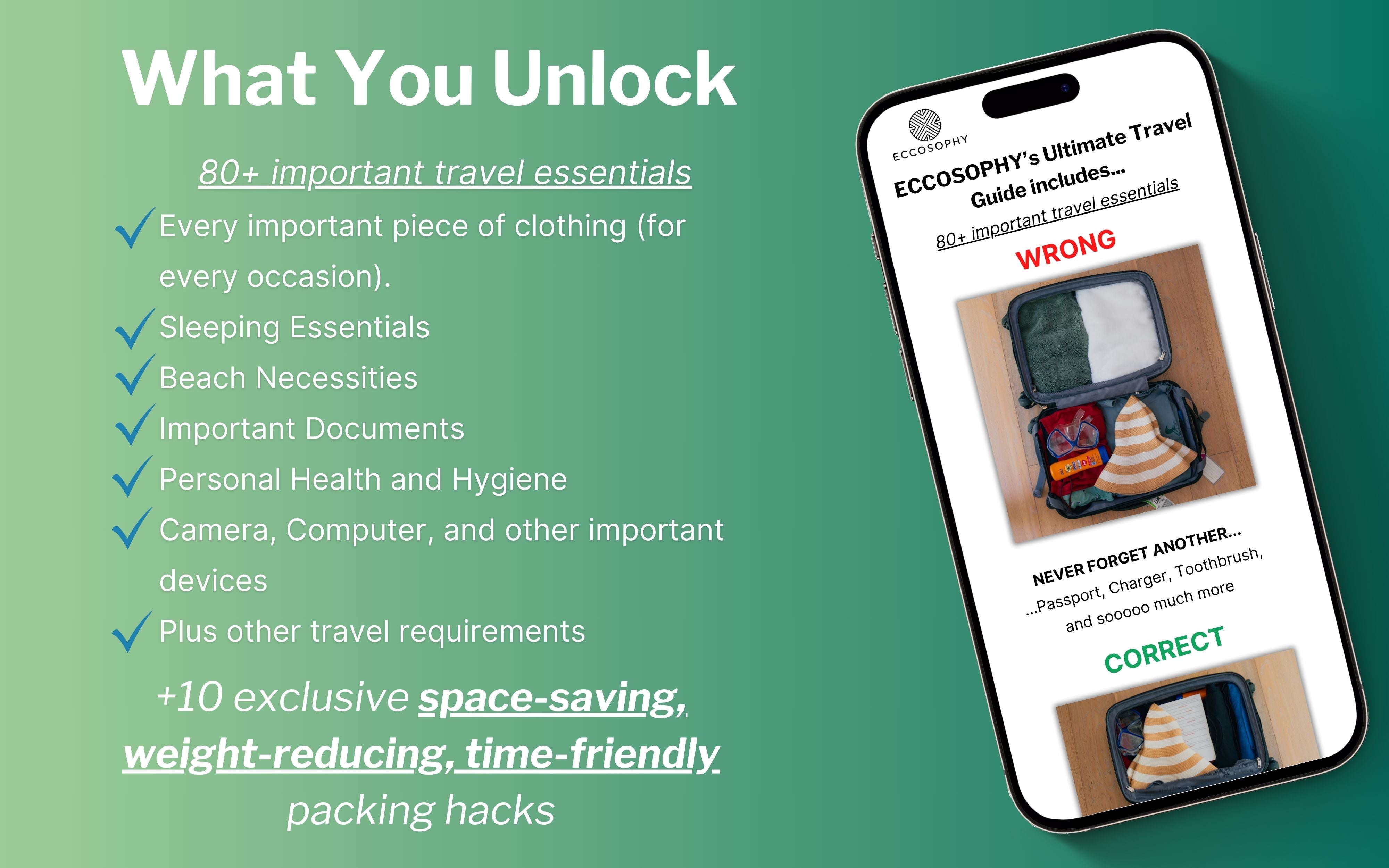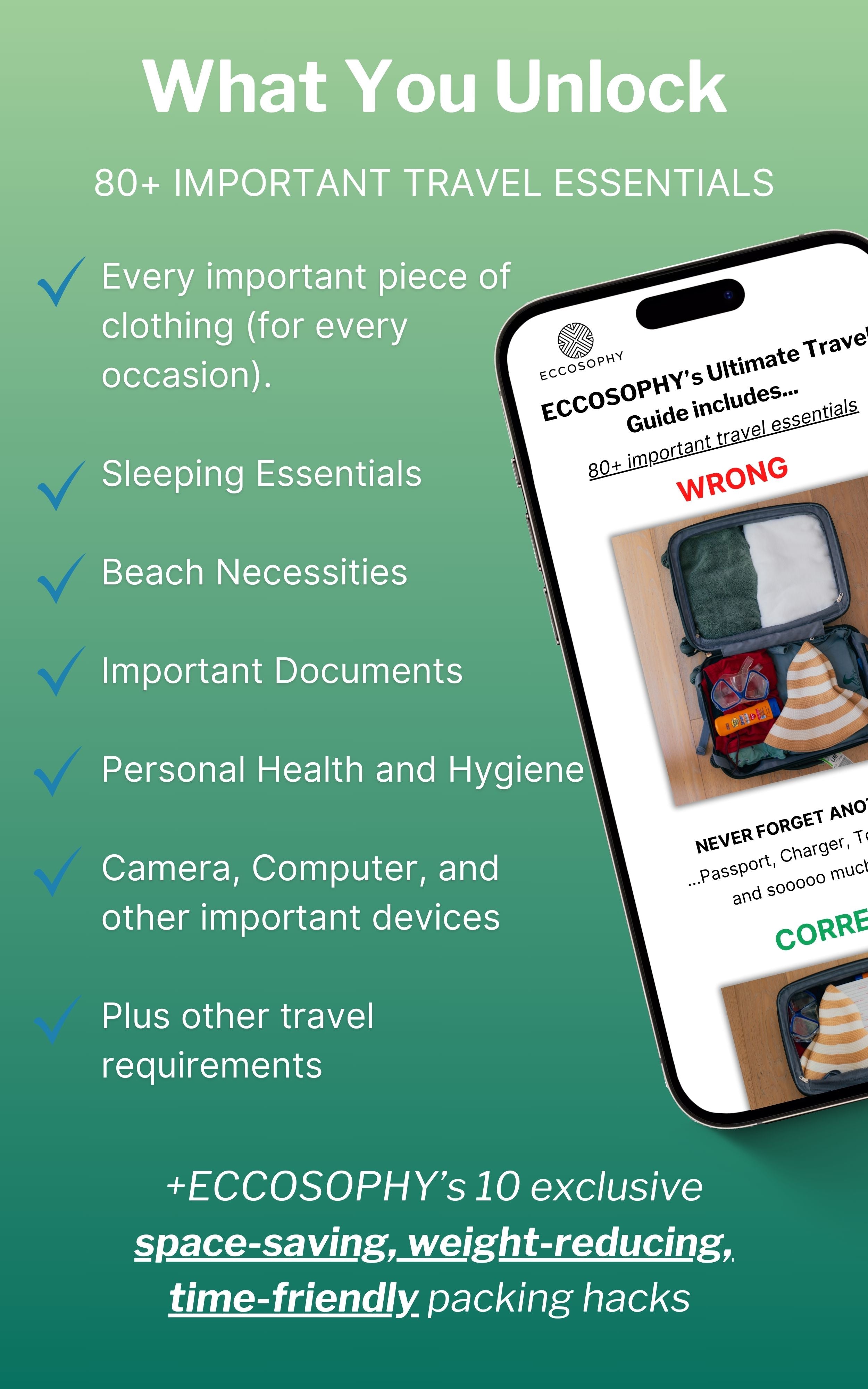 Made My Trip a Breeze!
"This thing totally saved my Tulum trip! It had all the details I needed to pack smart for the tropical vibes and adventures. This guide was like having a travel-savvy friend by my side. The checklist was epic, helping me pack light and leave room for souvenirs. Seriously, if you're planning a Tulum getaway, this guide is a must!"

- Maria L.
More Room for Souvenirs!
"Ibiza has always been a dream destination for me, and my recent trip was truly unforgettable thanks to ECCOSOPHY's Travel Guide. Packing up was a breeze with this guide's expert tips, leaving me with ample space for the souvenirs I purchased for my family and friends. For anyone thinking of traveling any time soon, this guide is a must-have for a smooth trip!"

- Tayler S.
Surviving Mykonos Guide...
"I absolutely loved the travel guide for Mykonos, but I have to say, the 10 packing tips were the real game-changer for me. I practically lived by those rules throughout the entire summer. Thanks to the guide, I was not only well-prepared for my trip but also had an incredible time exploring Mykonos with ease and style!"

- Natalia
64% of active travelers say packing is the #1 most stressful act of traveling...
Don't be that 64% anymore